→
→
→

Posts during October 2013 for D.J Cat
N64Forever Beats 'Em All!
Posted: Oct 3 2013, 12:58 PM Forum Gaming & General Nintendo 64 Discussion View full topic
Micro Machines update:

I beat the game on difficult a few weeksvago.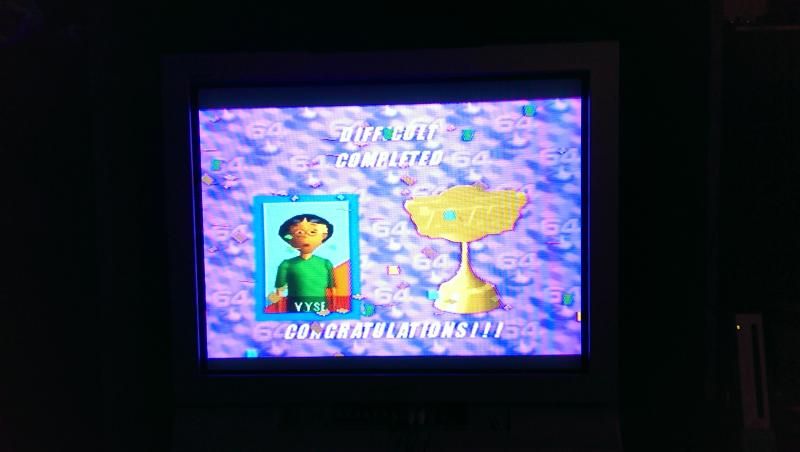 That unlocked the advanced levels, which should be enough to finish the game...
I got through the first few levels but since then work has been crazy busy.
And then we rediscovered our love for Perfect Dark.

Hopefully I can finish it next few times I play.
Pretty fun once you get used to it.
Not as good as Turbosliders though!
| | | |
| --- | --- | --- |
| | | 10:04 AM Aug 18 |