→
→
→

Posts during April 2017 for Grizzmeister
Mario Kart 8: Let's Play it Together!!!
Posted: Apr 29 2017, 08:19 AM Forum Other Video Games View full topic
I don't own a Switch so I can't play Mario Kart 8 Deluxe.


So yesterday I played MK8 on the Wii U and was pleasantly surprised to see that the online lobby still filled up quickly on World Wide. I wish Nintendo offered Deluxe's upgrades as DLC so we could cross-play with Switch owners.
The X-Files: Season 10
Posted: Apr 21 2017, 06:08 AM Forum TV, Movies, Music & Other Entertainment View full topic
The X-Files will return as 10-episode event series on Fox
Quote:

The X-Files revival will continue, as FOX has ordered another season of the show.

David Duchovny and Gillian Anderson will reprise their iconic roles as FBI Agents Fox Mulder and Dana Scully for 10 more episodes of the popular sci-fi series.

After the success of last year's return season, the show was expected to renew with more episodes than the six of its predecessor, though deals with FOX hadn't been finalized and confirmed until now.

Series creator Chris Carter will also return as Executive Producer for the new season, which will start production this year and air during 2017 and 2018.

The original X-Files series premiered back in 1993 and ran for 9 seasons, winning multiple awards during its course. Our review of the latest installment in this newly revived sci-fi classic is a perfect starting point before Season 11.

The truth is out there, folks, and maybe we'll finally get it in season 11.
What games are you playing?
Posted: Apr 11 2017, 06:55 AM Forum Other Video Games View full topic
I wish I owned an Xbox One so I could play Killer Instinct!
Maybe I'll get an Xbox Scorpio but if I do then I'd have to upgrade my television to a 4K model to really make the whole experience worthwhile. Not sure I want to go through all the bother as I already own a PlayStation 4. Sadly, Street Fighter V (which is exclusive to the PS4 and PC) really isn't very good.


Fighting games are one of my favorite genres, though, so now I'm mostly playing Street Fighter Alpha 3 which is arguably one of the greatest fighters of all time. Personally, I prefer it to Street Fighter III: 3rd Strike which I also own but rarely ever touch.

When I do playing fighting games on my PS4 it's usually Mortal Kombat XL because it's a game that my friends can easily get in to. Surprisingly, in some ways it's even more accessible than Super Smash Bros. on the Wii U. Sm4sh is a great party game for four players but 1-on-1 it gets tedious because of the game's inherent defensive nature.
Post When You Buy or Sell Any Game
Posted: Apr 9 2017, 10:15 AM Forum Other Video Games View full topic
I finally jumped on the Retropie bandwagon.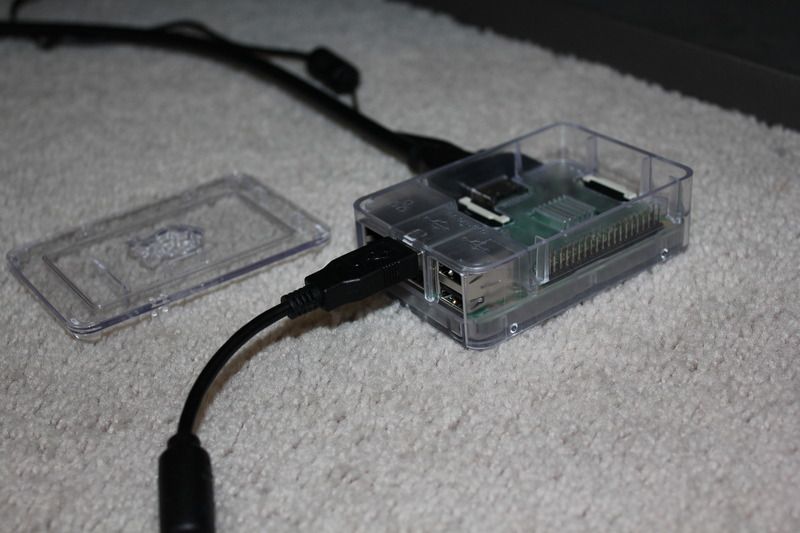 This is a Raspberry Pi 3 Model B with a 64GB SD card.

Here are the USB controllers that I'll be using with it.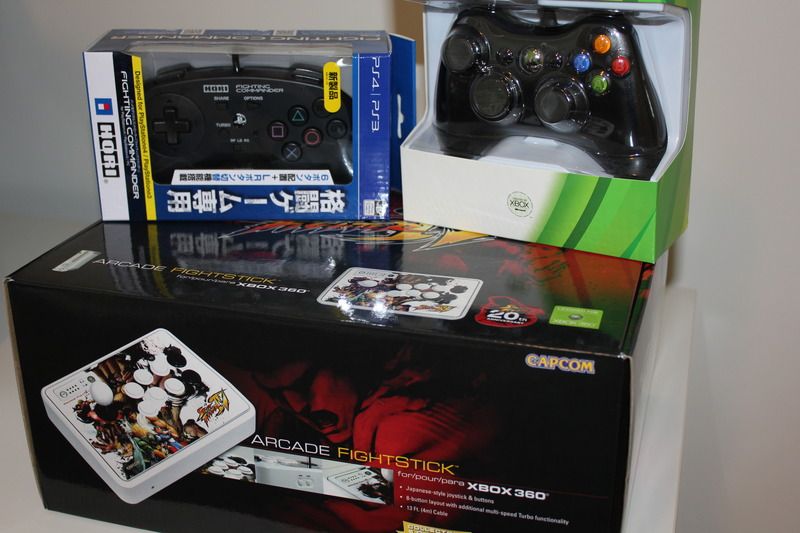 That's a Hori Fighting Commander for the PS3/PS4/PC, Xbox 360 wired controller and an Xbox 360 arcade fightstick.

Some of you may remember my previous Street Fighter IV fightstick that I modded with a Sanwa lever and buttons. Well I sold that one off at a slight profit so the one in the box is a virgin unit that I may put a Seimitsu lever in. While the Sanwa JLF lever did feel like a precision instrument, I always found its throws to be a bit too long. I hear the Seimitsu LS32's throws are a tad shorter which will probably suit my tastes better.

I also ordered a USB iBuffalo SNES style pad for use with the Raspberry Pi. I'll post a picture of it when it arrives.
| | | |
| --- | --- | --- |
| | | 8:50 PM Jun 20 |