→
→
→

Posts during January 2016 for No64DD
Mario Kart 64 Hotlap Thread
Posted: Jan 31 2016, 12:47 PM Forum Gaming Competitions & Achievements View full topic
Whew!!


I really thought i was a gonner this time! I've offically wore out the thumbstick on my Yellow standard... the same controller i've used since the beginning.
I don't know if it's just me, but it doesn't want to do what i tell it to anymore. Time to start fresh.

Hello! I'm Jack!
Posted: Jan 30 2016, 09:09 PM Forum Welcome and Introductions View full topic
Hi and welcome Jack.

You made a great backstory!
I'll tell ya a funny story...

I ended up selling some of my original collection to Rick's Video- a local vg rental store 15+ years ago. Then several years later, it became a day-care center.
I am now trying to track down some of the original promo items they once had!
I have some leads, but regretfully, a lot of time has passed.

My point; is that it's never too late to appreciate!
Got it MADE?
Posted: Jan 30 2016, 04:29 PM Forum Nintendo 64 Guides, FAQs, and Information View full topic
Hello and welcome. Ever wonder where your N64 controller is made? Or why some are made in different places?
Let's find out!


| MADE IN JAPAN | MADE IN CHINA |
| --- | --- |
| Mario Kart Black/Grey | All NTSC Released Solid Controllers |
| E3 Starfox Competition Controller | Nintendo "Genuine Spare Part" Controllers |
| Daiei Hawks Controller | Jusco Controller |
| U.K. PAL Launch Day Grey Controller/ with console (rubber ferrite) | PAL Plastic Ferrite Controller (red) |
| Hello Mac Controller | Midnight Blue Controller |
| Geoffrey Controller | DK Controller |
| Playtronic Atomic Purple Controller (Brazil) | All Funtastic Controllers |
| Playtronic Solid Controllers (Blue, Green, and Grey) (Brazil) | Atomic Purple Controller (NTSC) |
| Hyndai Comboy Controllers (grey, red) | NP100 Controller |
| NTSC-J Black (early) | NTSC-J solids (not black) |
| Nintendo Merchandising Inc. Controller (employee issued/red) | Millennium Controller |
| | LodgeNet Model No. LN6400 (regular stick) |
| | LodgeNet Model No. LN6402 gamecube-style stick) |

It is a very small detail in the front of every controller that is overlooked more often than not.
I've given this topic much thought and discussion with certain members here after i noticed some slight differences in my controllers. Some were MADE IN CHINA, and some were MADE IN JAPAN.

I'll start with with the most common and known example. The japanese Mario Kart 64 bundle controller.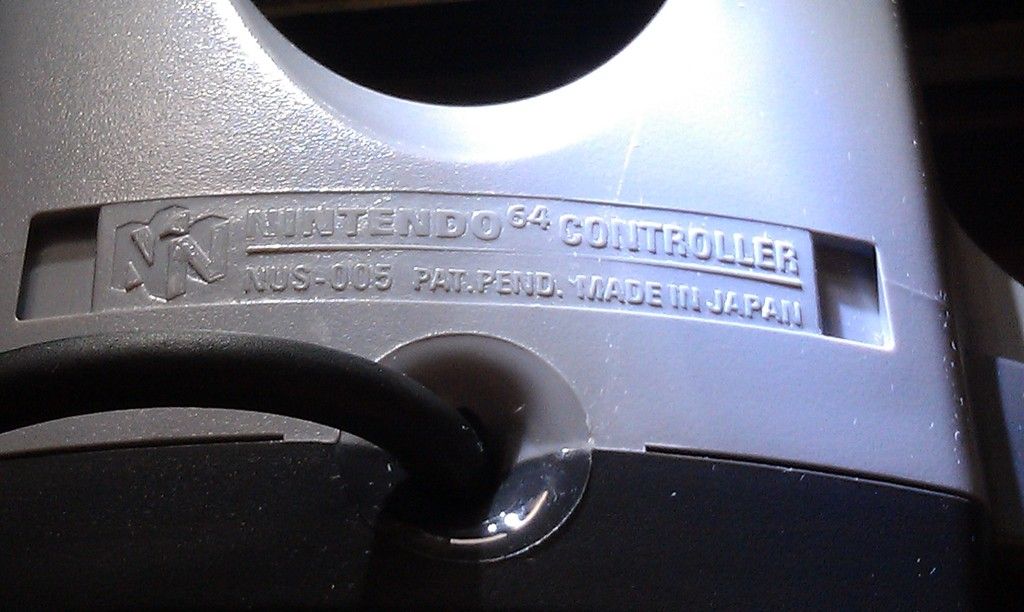 Second, is the e3 1997 Starfox64 championship controller.


If you want to know what makes these controllers real? - Here it is!!

Third, is an Nintendo Merchandising Inc. (NMI) Employee issued N64 controller- and owned by former employee Deborah P.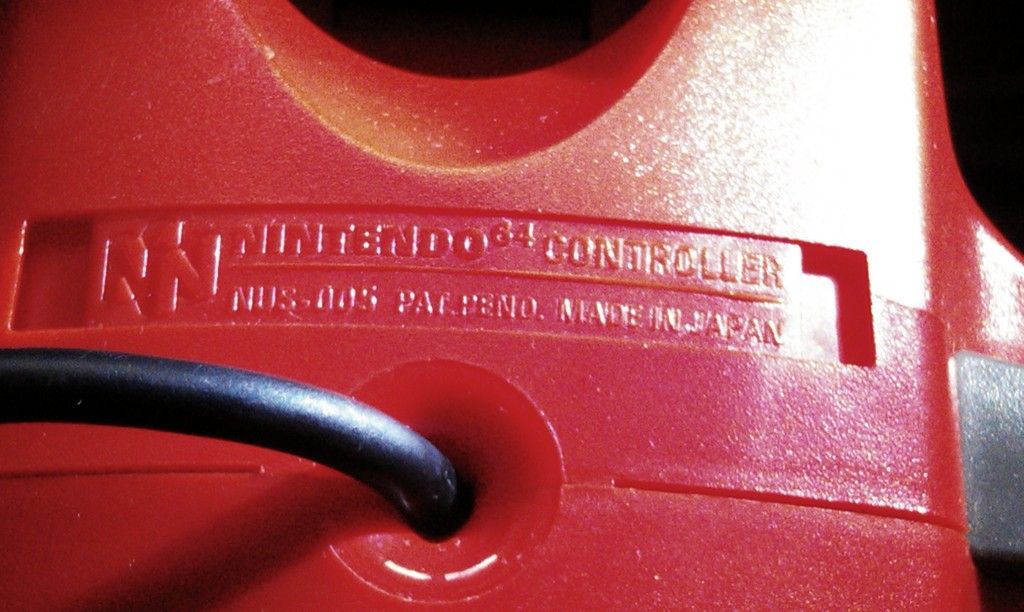 What does this all mean? What better place to find out! One thing is for sure, they are certainly different than normal NTSC controllers.

I believe this thread needs time to grow, so feel free to discuss. If you have any controllers that are MADE IN JAPAN and have a good camera, please post them so we can make a resource legend for them here.

What other MADE IN JAPAN controllers are out there??

The japanese Daiei Hawks N64 controller: Courtesy of rdools
(Named for the Daiei Supermarket/Fukuoka Daiei Hawks JPB Pacific League baseball team)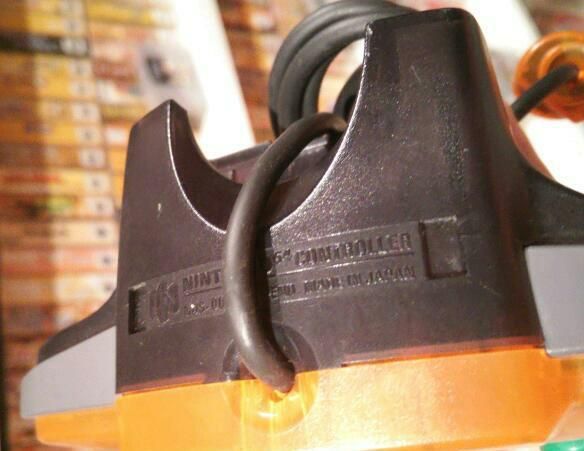 The U.K. PAL Grey Launch-Day release N64 controller. Courtesy of cell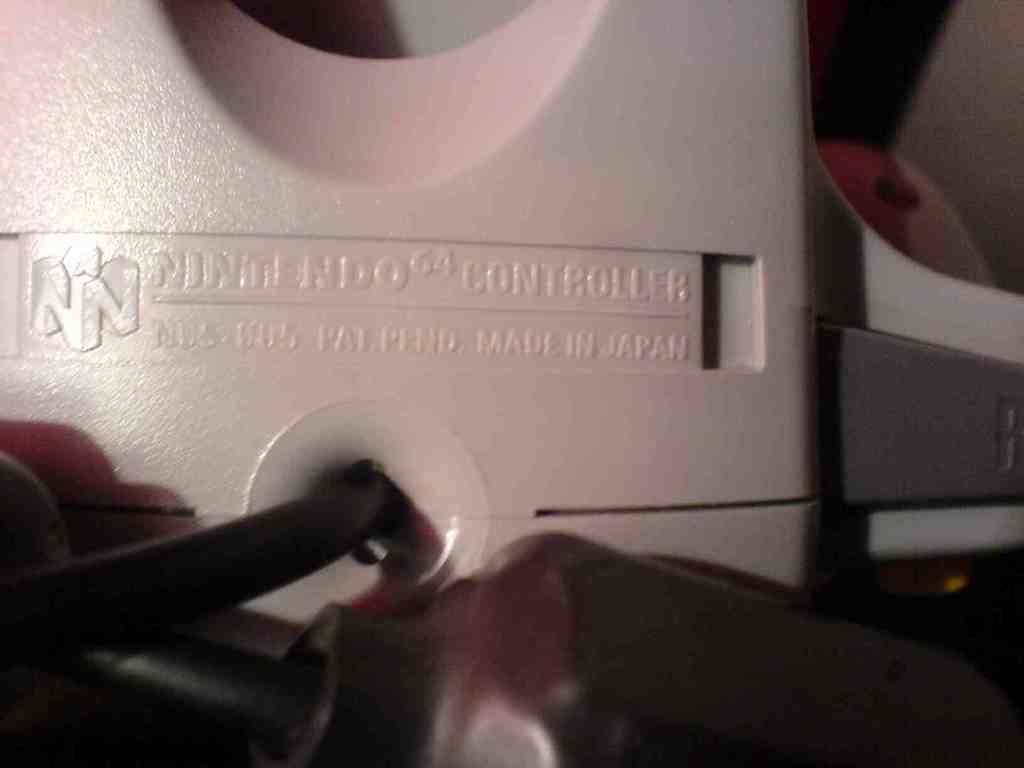 The Hyundai Comboy 64 Korean Grey N64 controller. Courtesy of Vinyl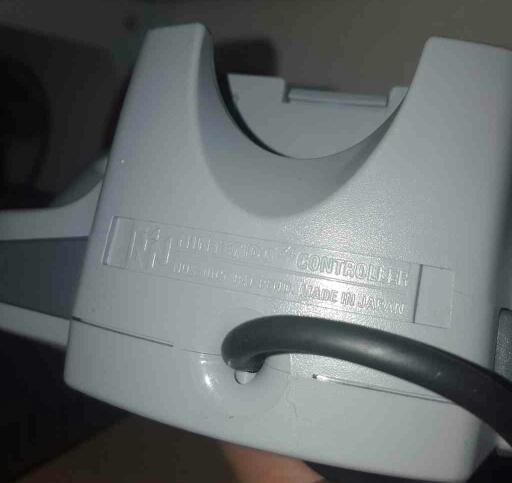 The Hyundai Comboy 64 Korean Red N64 controller. Courtesy of Vinyl



The Toys R Us Japan exclusive GEOFFREY™ N64 controller.Courtesy ofVinyl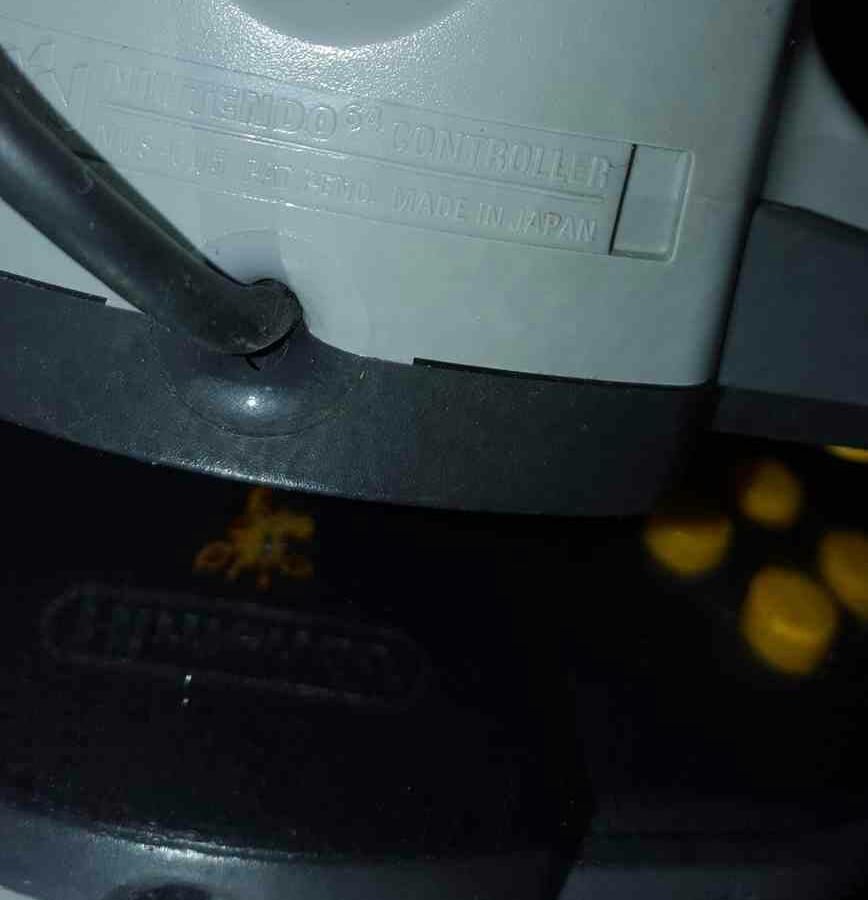 The Hello Mac exclusive N64 controller. Courtesy ofVinyl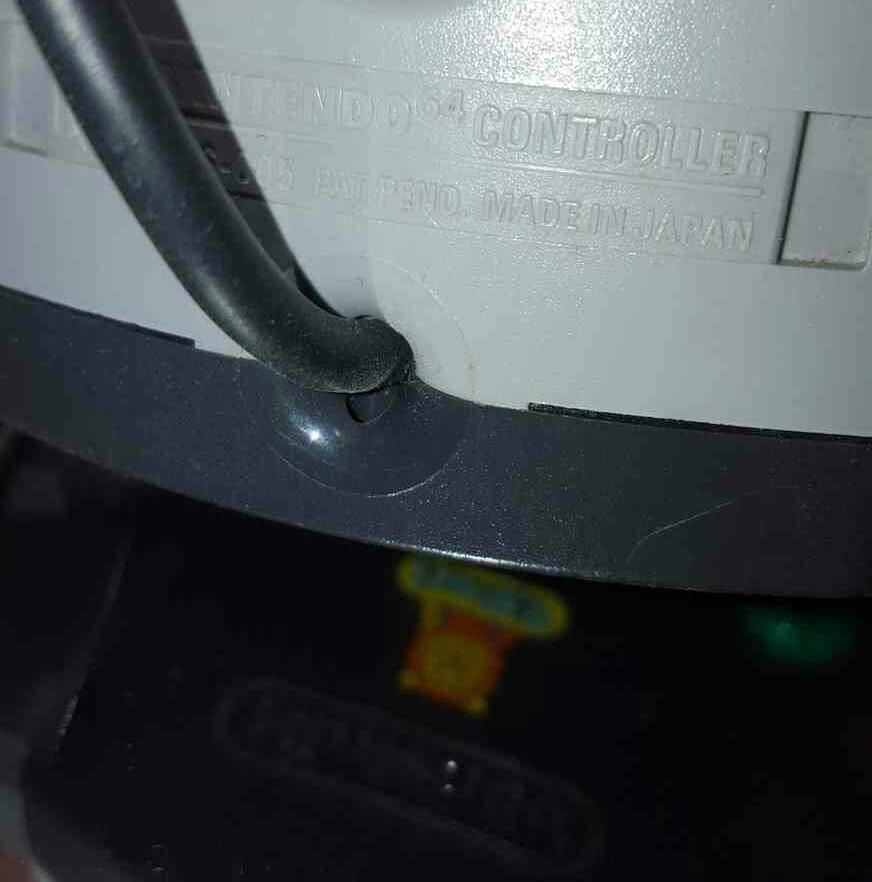 The Atomic Purple Nintendo/Playtronic Brazilian N64 controller. Courtesy of Nillew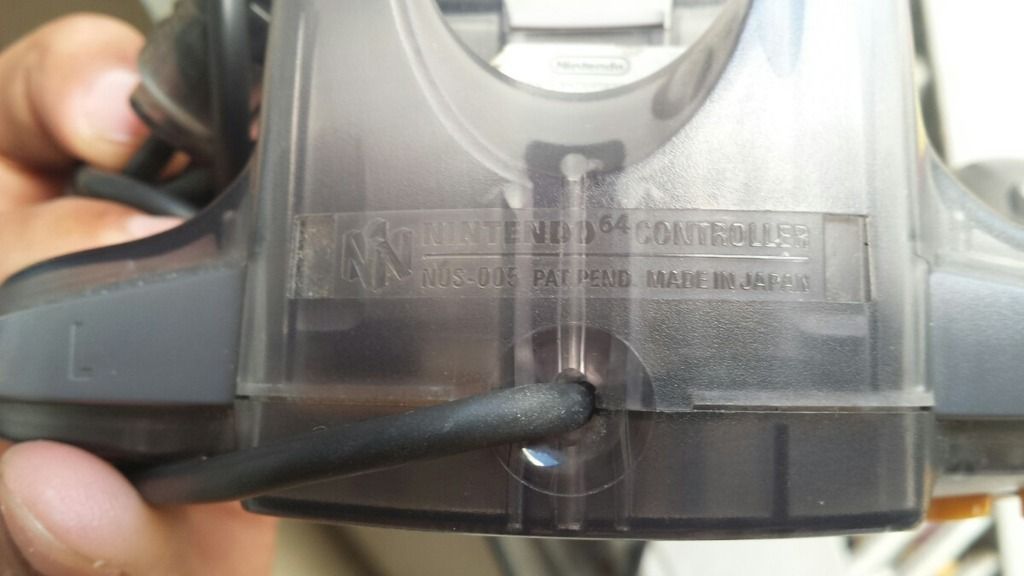 The Green Nintendo/Playtronic Brazilian N64 controller. Courtesy of Nillew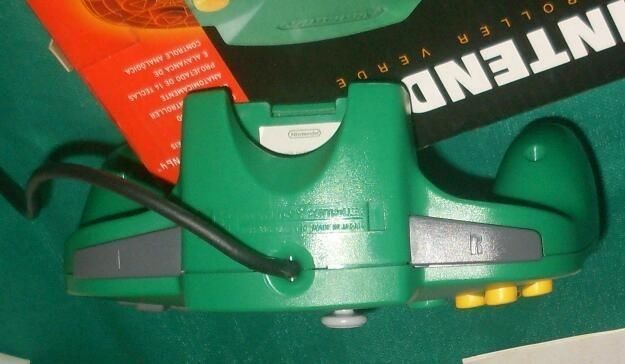 The Red Nintendo/Playtronic Brazilian N64 controller. Courtesy of Nillew



The Blue Nintendo/Playtronic Brazilian N64 controller. Courtesy of Nillew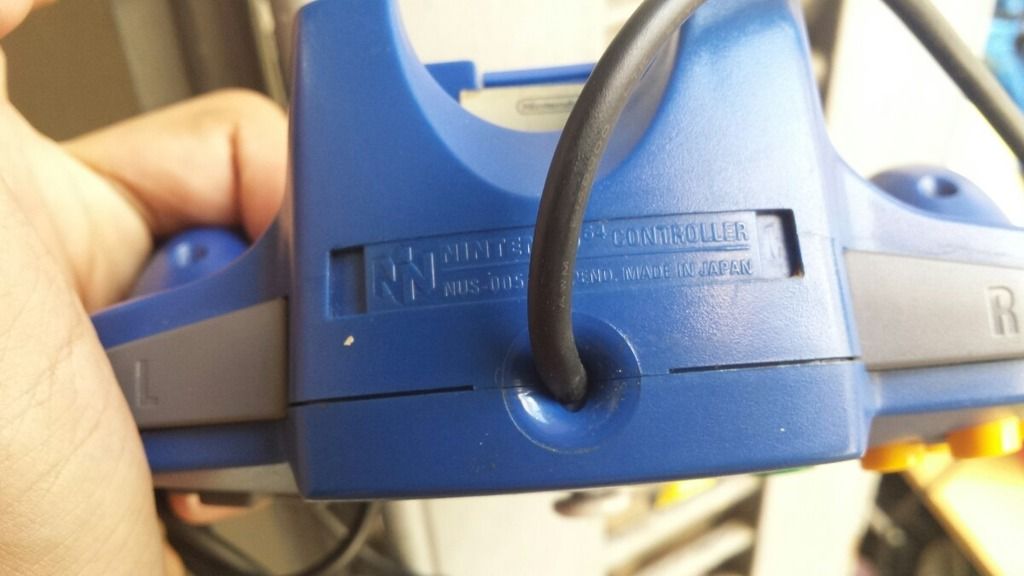 The Anis Nintendo/Gradiente Brazilian Multi Sabores N64 controller. Courtesy of Nillew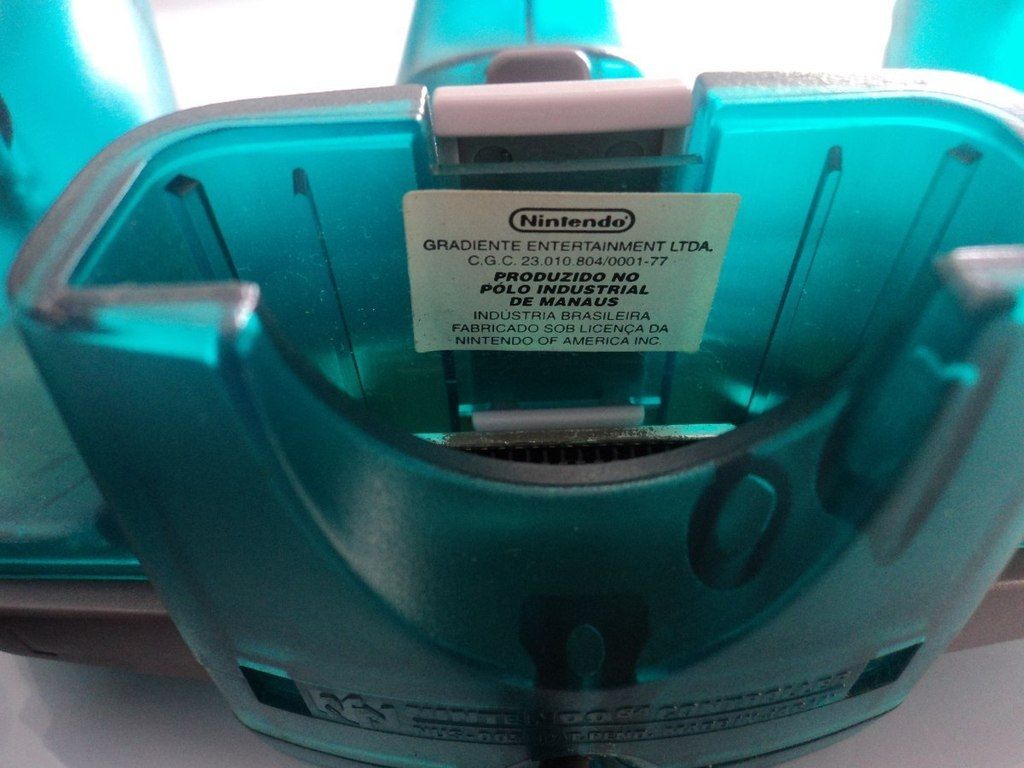 The Smoke Nintendo/Gradiente Brazilian Multi Sabores N64 controller. Courtesy of Nillew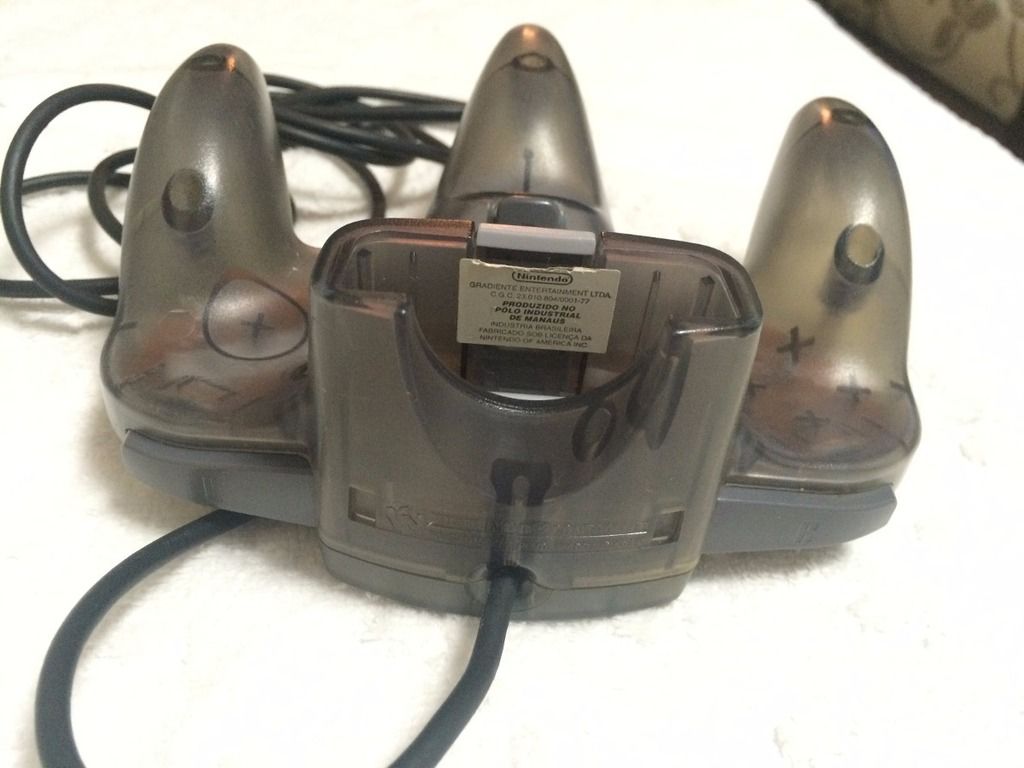 The Nintendo of America Product Testing 1999 N64 controller. Courtesy of SoloJones64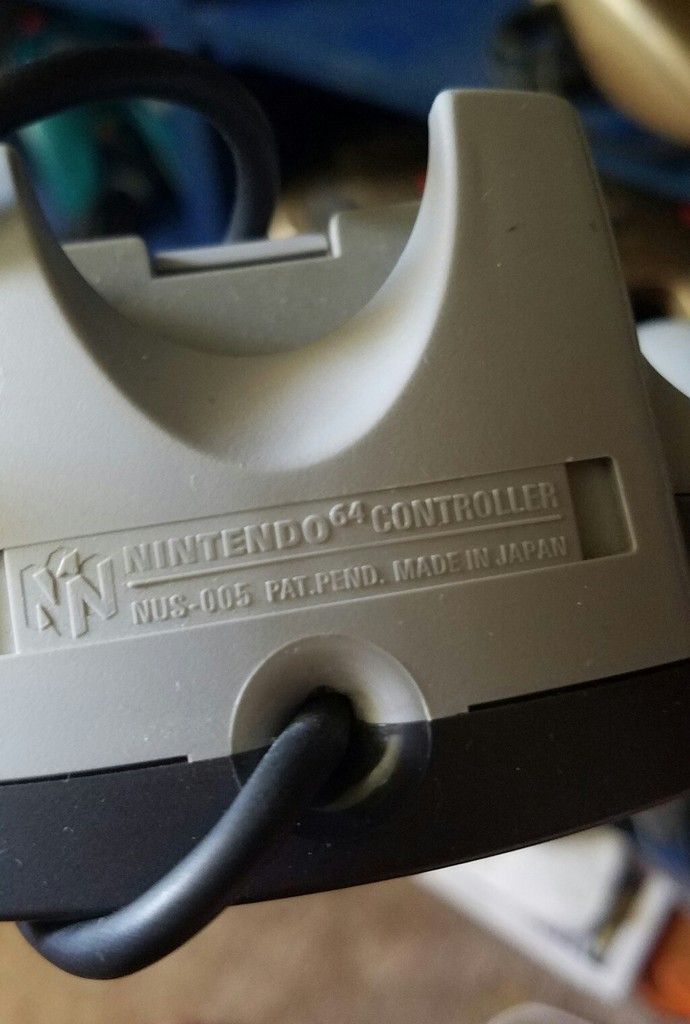 The japanese Mario Kart 64 competition Gold N64 controller. Courtesy of DarkLink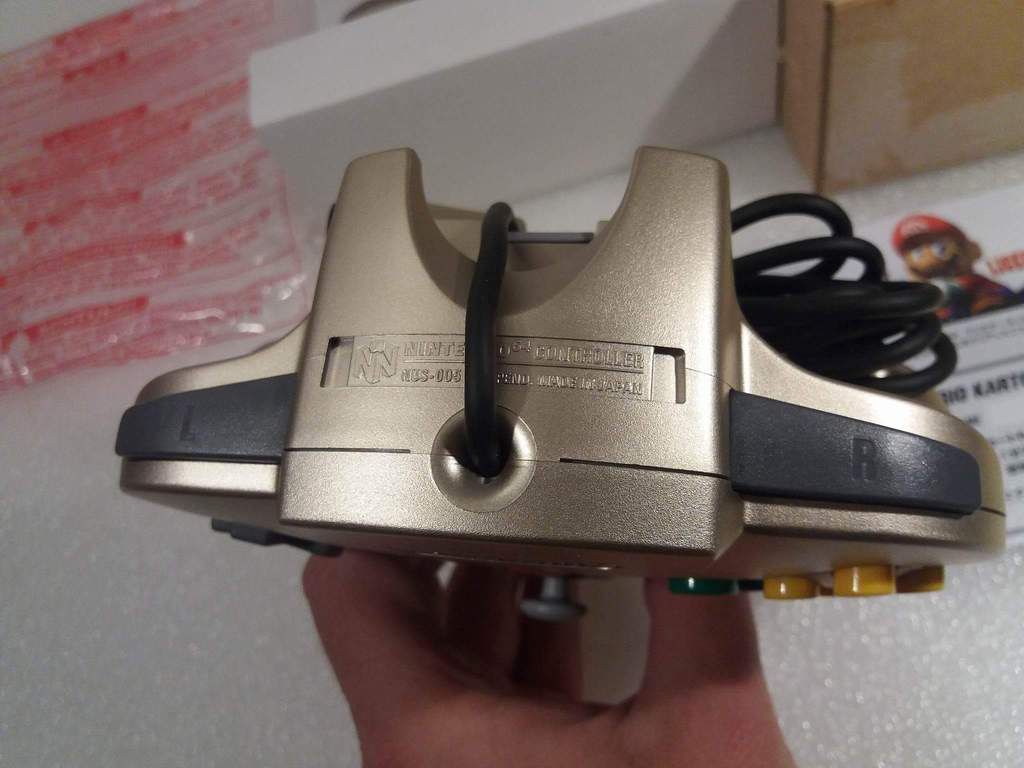 | | | |
| --- | --- | --- |
| | | 11:11 PM Aug 17 |