→
→
→

Posts during April 2017 for No64DD
ZetaBoards gives you all the tools to create a successful discussion community.
Corrupt-A-Wish
Posted: Apr 30 2017, 05:09 PM Forum Forum Games View full topic
Granted, but when Sid Barret tries shaving your eyebrows off, he slips and permanently blinds you.

I wish i could see The Last Jedi right now!
Mymee64's collection!
Posted: Apr 29 2017, 05:38 PM Forum Collecting View full topic

Wow! What a great haul, and interesting story!

You have a knack for finding obscure items. I had no idea there was even an MCSports controller!
Thanks for sharing. When in doubt, pinky out. 🍵
What's the last thing you ate/drank?
Posted: Apr 27 2017, 11:03 AM Forum Social Board View full topic
@Grizz,
I found it in my yard near my neighbors woodpile. They seem to come up in the same spot every year, but April is the time to find them!
Under the right conditions, they can be found in forested areas near certain trees in this side of the country.

It was delicious! They have a one of a kind earthy, meaty taste. I wish i was an even better cook, but i do get inspired when i come across Morels.
This was the biggest one yet.




Corrupt-A-Wish
Posted: Apr 24 2017, 03:50 PM Forum Forum Games View full topic
Granted, but your pilot is Harison Ford again... Never tell me the odds!

I wish grass stayed one size so i didn't have to mow.
Seeking assistance in identifying Sculptor's Cut
Posted: Apr 22 2017, 03:22 PM Forum Collecting View full topic
I sent the seller a best offer of $2.50 and asked to get a pic of the back of the manual. He hasn't even bothered to decline my offer.

If the seller can't offer answers to simple requests regarding the manual, he especially will want to avoid them about his fake game cart.

Anyway, i decided to take a look for Sculptor's Cut on ebay myself.
It has gotten a lot worse than i imagined!

Let's look at the manual...
I just noticed a few other things such as this. It has an incorrect ESRB logo. (pic from the original auction of this thread)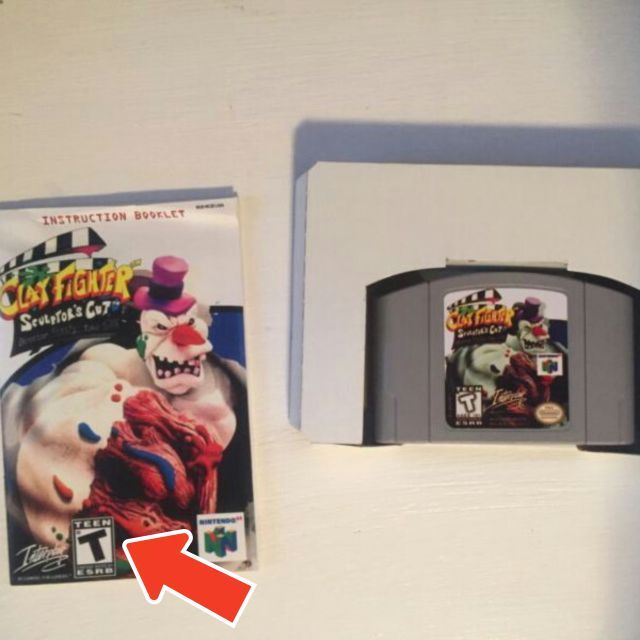 Now, the reason i needed to see the back of the manual was because of this. (pic taken from another current auction)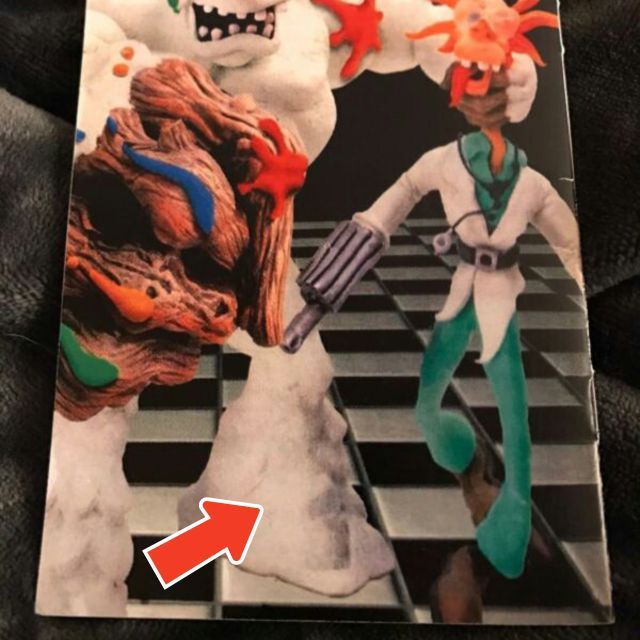 It is missing Interplay's address for some goofy reason, even though similar information can be found within the manual itself. The arrow indicates where it should be.

Then in this final pic, you can see where the entire image of the front cover was taken directly from the box or magazine ad. I guess this somehow explains why the cover has the wrong ESRB logo.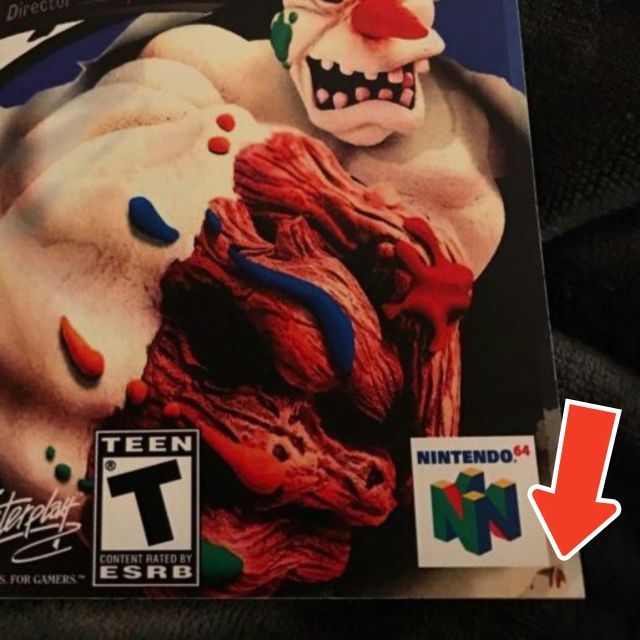 Sure, once Nick has 50 or more posts, he can inquire about prices in the appropriate section, but i felt it necessary to explain why i don't feel comfortable giving an estimated value on ANY of these Sculptor's Cut items.
Things have turned into an awful mess!

Where is the moral standard on these items anymore??
They can't even fake the manual, box, or game label right!
It's all just a poor facsimile than a 'reproduction'.

The consensus elsewhere online seems to be that these are the rarest N64 items ever. Even at first glance we know that this is not true anymore, not that it ever was.
It makes you wonder where people even get their information to justify prices, regardless of authenticity!
My honest opinion is that this game, as well as games like Conker's Bad Fur Day, have suffered from years of being overhyped... and limited knowledge.

I think it's best to leave it open for discussion.
Our New Aquarium
Posted: Apr 22 2017, 10:34 AM Forum Social Board View full topic
Excellent setup Stinger!

Of course most aquarium shops and outlets will try to sell you their version of a saltwater filter system, but you can easily make your own.

I remember years ago, my dad had a big tank like yours, and he basically made his own filtration system out of two plastic storage bins underneath. It worked so well, that over time it was like having a second ecosystem underneath with growing coral and marine life! 🐡

Did you keep your freshwater setup?
Seeking assistance in identifying Sculptor's Cut
Posted: Apr 21 2017, 03:52 PM Forum Collecting View full topic
nicktechtalk

Apr 21 2017, 03:31 PM


While I'm here may I ask what you think is a reasonable price for a decent condition copy of CF Sculptor's Cut? I'm willing to spend $300+ but I feel that as soon as I buy it, the price will drop lol.
Sorry, no.
That doesn't pertain to your original concern of authenticity, and would violate user rules.

Would you please ask the seller to take a pic of the back of the manual?

| | | |
| --- | --- | --- |
| | | 1:55 AM Aug 21 |