→
→
→

Posts during August 2016 for Milage007
Another Goldeneye 007 Challenge?
Posted: Aug 31 2016, 12:07 PM Forum Gaming Competitions & Achievements View full topic
Managed to shave a second off the current best by going for the zero casualty approach. Plain and vanilla! Got my Darth Vader prize from the forum in the pic to prove authenticity.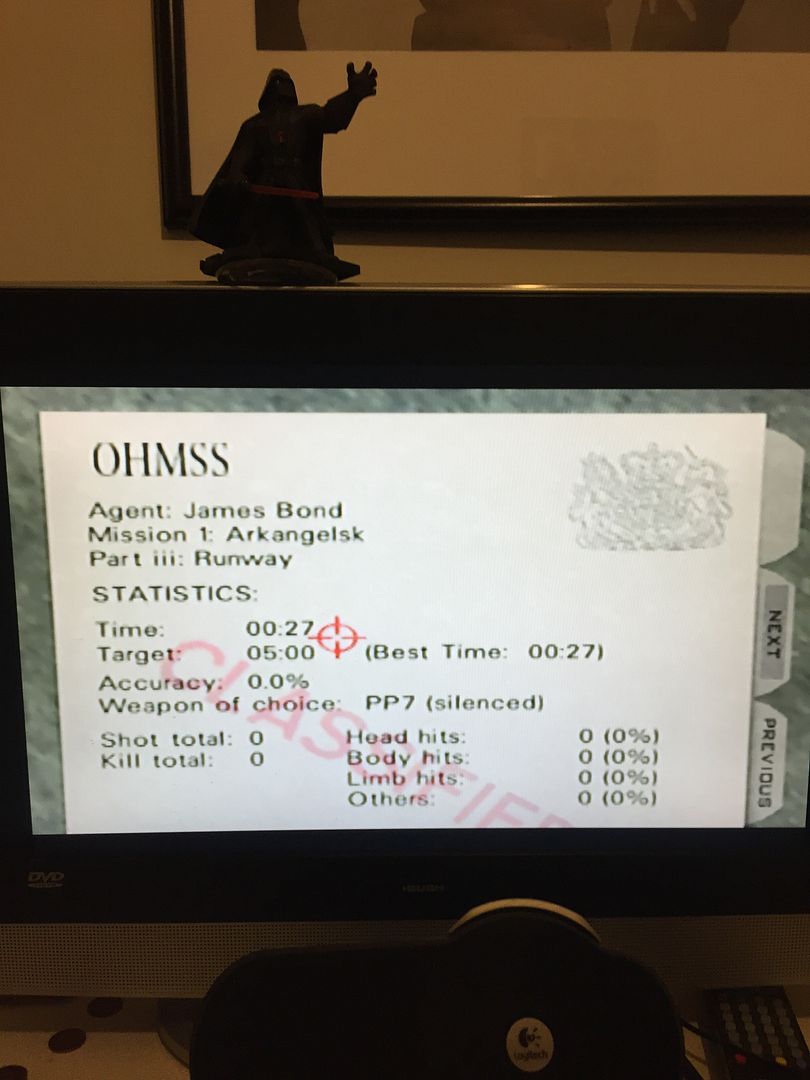 Going to be more analogue sticks worn out if that is to be beaten, think I was pretty maxed out on the stick and c button. Now it is about finding the perfect line to perhaps shave another second or two off?
Hello out there
Posted: Aug 29 2016, 01:20 PM Forum Welcome and Introductions View full topic
MyBeefCakes

Aug 29 2016, 02:35 AM

Milage007

Aug 26 2016, 11:12 AM

Welcome to the forum pal! Where about in the UK are you from?

Coventry

And thanks all for the welcome!
Nice! Not too far from me I am from Bromsgrove (South Birmingham).


Duke Nukem 64
Posted: Aug 29 2016, 01:29 AM Forum Reviews View full topic
This is a good game. One of the 10 or so I bought new in the N64 life, or my parents bought me, or I from my pocket money. This one was with my mother given the age rating on the game. For those reasons alone it holds a special place in my heart.

I have to add also - I think the soundtrack is really good on this game.
Why the DD?
Posted: Aug 29 2016, 01:04 AM Forum N64DD View full topic
These are valid questions and some really good responses. I too am disappointed that the 64DD never got the chance to get fully up and running but what it does show is that Nintendo were ahead of the curve, at least with their ideas and what they wanted to provide for their gamers.

Ultimately, there is only one thing consistent, and that is change, and unfortunately the gaming industry moved on before the N64DD could bring out its full potential. Had it been released earlier it could have been more of a success.
Favorite extremely small details in games
Posted: Aug 27 2016, 01:41 AM Forum Gaming & General Nintendo 64 Discussion View full topic
I think worming Dr Doak into Goldeneye for a cameo was a good touch. David Doak being part of the Rare team at the time in the production of the game.

I remember, because I watched the film after I completed the game, when Sean Bean shot the scientist I was like what the hell he just shot Dr Doak. To be fair on the game I used to shoot Doak after he gave you the keypad decoder for unlocking the facility door anyway...


This is something I only learned about say 6 years ago I didn't know at the time of release.
Post a picture of your car
Posted: Aug 26 2016, 02:53 PM Forum Social Board View full topic
kartmaster

Aug 26 2016, 01:46 PM

Vroom vroom! And with those seats holding you in place, I bet the curves are pretty fun!
Yeah the Recaro bucket seats are really comfortable and give a nice feel.


Post a picture of your car
Posted: Aug 26 2016, 11:06 AM Forum Social Board View full topic
My new wheels. Absolutely love it. Such a great drive. Not the best picture in the world so I will have to get some better ones.

Honda Civic Type R EP3 Premier Edition (2005).

Standard these are 200bhp. This has been professionally tuned and with the modifications it has is pushing out 246bhp at the flywheel.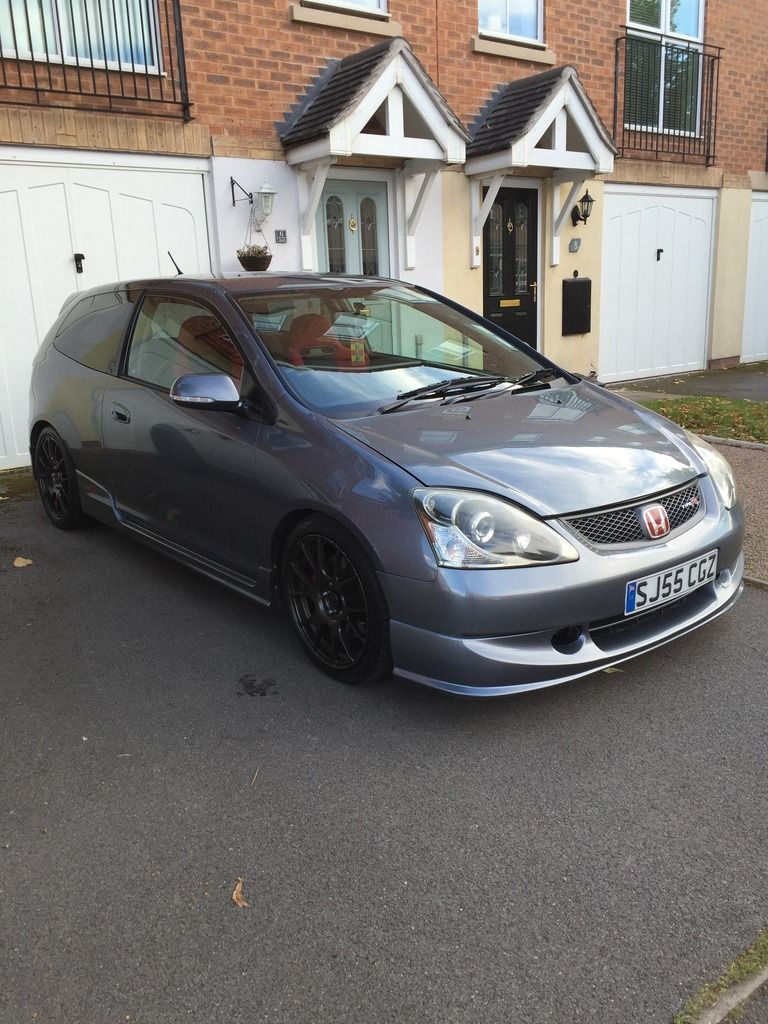 Cheers to us!
Posted: Aug 24 2016, 01:01 AM Forum Social Board View full topic
Have a good one PM! Own it.

I'm picking up my Honda Civic Type R later, the old EP3 2005 hot hatch. I'll post a pic in the picture of my car thread!

Cheers!!!
| | | |
| --- | --- | --- |
| | | 2:15 PM Jun 21 |