Homicidios en Chicago (1969)
Posted: Sep 16 2016, 07:00 PM Forum Euro Movies View full topic
First of all thank you for the review, nice to see some new content on the forum.
In order to include pictures to your text you need to upload the pictures to an image hoster, for instance http://en.directupload.net/ (there are many more on the world wide web, so if you don't like this one just google 'image hoster', it'll spit out a lot of results).

After you uploaded your picture the site will direct you to some links you can use, copy the "Hotlink" (I marked it yellow).
On cinehound you just click on Image (small button above the text) and paste the link into the box that pops up and click OK.
That's all.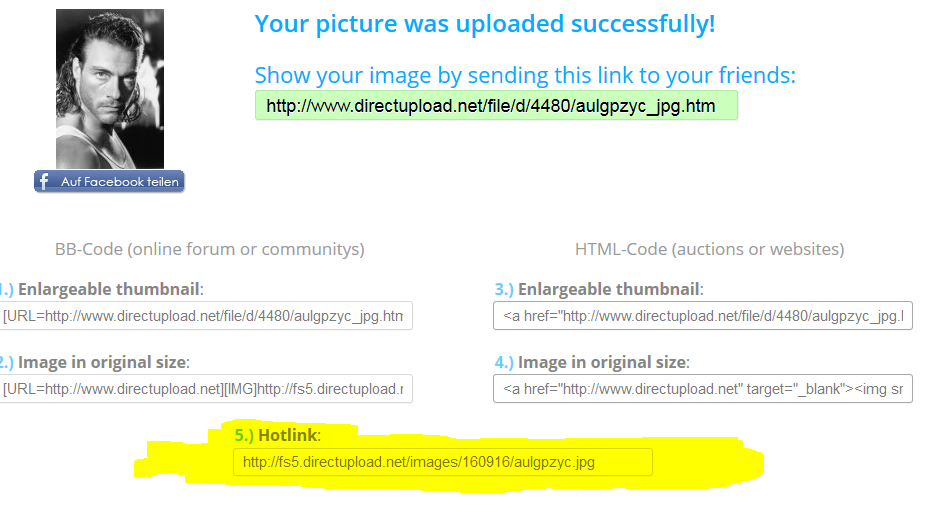 It might sound complicated at first but just do it once or twice and it'll become a routine.