Temple of Kraden News:
Enjoy forums? Start your own community for free.

Issue 18 ~ June 23, 2008
Trolls in the Temple!
Within twenty minutes of Saturos informing the staff that Grim Reapist had a probationary second chance, he changed his stance and declared Reapist to be KOS, or Kill On Sight. "I guess I just like giving people second-chances so they can't overly bitch about it when we axe them," said Satty, "Although I don't think that logic works with this guy." Reapist returned soon after, posting under the name IEatSheba. Draco promptly banned him.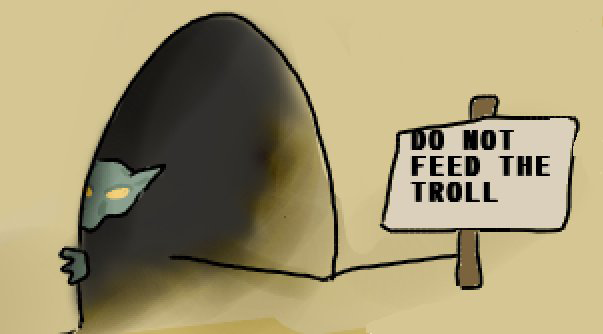 On June 21, a member named Lucifer registered at the Temple. When he posted, he made it clear that he was really Turd Jr., back for revenge. According to him, he got an e-mail from dear Grim Reapist. "He wanted me to come back here and post a long and incoherent rant of his, but since I couldn't understand most of the words, I've decided to paraphrase what of it I did get. Apparently he thinks you're all homosexuals who do "unnatural" things with fictional characters and someone here slipped him a virus, because he can't access proxy servers anymore. I could have told him how to fix it, but I figured it would be more amusing to direct him to the Pain Olympics video. Google it if you're curious." [Editor's note: DO NOT Google this!] Following this, he decided to promote his new religion, Luciferianism. I'd paraphrase his ramblings, except "Luciferans celebrate Lucifer as a rational, liberative, peaceful force - so no virgin sacrifices and whatnot." Without those, I don't think any Kradenettes would be interested.
Temple of Kraden Gets a Portal Site!
Originally announced around the new year, this development has finally been implemented at the Temple of Kraden! Although this feature is available for any Invisionfree board, it took a good bit of tweaking to load it up with more than just the basics. Dracobolt combed through IF code websites and did some further code tweaking, as well as worked with Saturos and others on deciding what additional content should go on the portal. "We originally had an HTML version of the latest Temple Weekly News issue up there," said Draco, "but images wouldn't work, for whatever reason, and using that also made visited links purple for some reason. Until we have an HTML/CSS expert around who'd be willing to puzzle it out, we'll just put highlights from the News up there."
This change startled a few users. "When I first saw I thought I'd been banned for some weird reason," said Phoenix. Enro added, "It's quite kewl. It'll take a while for me to get used to, though..." Ian's response was more than a little unexpected from the fearsome leader of Luna: "It frightens me..." A couple other users helped by pointing out flaws and typos in the portal. It seems that overall, the Kradenettes aren't against this new addition. Most people are just trying to get used to it still. The staff welcomes any and all suggestions for improving the portal site.
Oh My God, Oh My God, You Guys!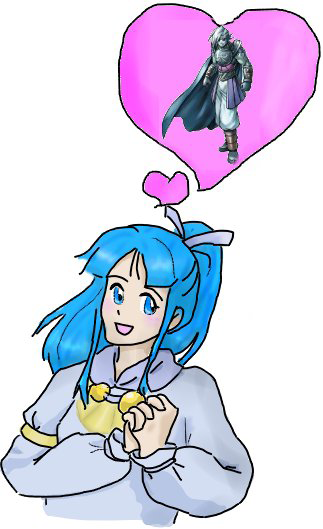 A few weeks ago, the Temple Ladies added a surprising userbar to their signatures. They were pink and said 'I Want Satty!!!' Quickly the boys of the Temple noticed and asked about it. While some boys retaliated with 'ROSA-Resistance Of Saturos' Army' userbars, others joined in and sported their own 'I Want Satty!!!' userbars.
When Saturos was asked about what he thought of the userbars, he said, "Friggin' hilarious. Made my day the first time I saw them, and I laughed for a good five minutes - everywhere I looked, it seemed like someone had one. Kudos goes to whoever thought it up, I had a good laugh out of it. It's also flattering, in an oblique way."
Oh my God, oh my God, Satty talked to me! *faints*
The Rise of a New RP
Rise of Mars. Fall of Mars. ... Mercury Ascendant? This new RP which plays on the Mars RPs for its name is quite different from the Temple's two main RPs. Mercury Ascendant is set far in Weyard's future, in a time of technology and when Psynergy is just an ancient myth. However, thanks to nanotechnology, control of the elements is no longer an impossibility. In this RP, the player characters may have the ability to control one of the four elements, and they will use this power to stop Alexei Lagunov, a man bent on domination.
Mercury Ascendant differs from the Mars RPs also in that it includes a lot of new players. While Dracobolt, GSAlex, and Saturos are veterans from the Mars RP series, other players include Delfeir, Grim, The Mighty Fluffball, as well as folks like Bane and Jackal who have only played in Fall of Mars. Another element that differs from most RPs is that the elements of the players' characters were randomly assigned by Dracobolt, the RP's creator. This meant that players would not design characters around their elements, thus presenting a twist. The RP is off to a chaotic but promising beginning, and with luck, it will continue successfully until it reaches a conclusion.
Interesting Facts About an Interested Guest
An Interview with Necare
So, how did you first find the Temple of Kraden?
I was looking for a decent Golden Sun RP site. The Temple fits the bill nicely.
You hung around our CBox as an Interested Guest for a time. What made you decide to join?
A couple of the members who were on at the time encouraged me to do so. As previously stated, I was looking for a Golden Sun RP site. And this one looked like an excellent one to join.
You're a Golden Sun fan, obviously. What are your favorite aspects of the games?
Probably the cutscences. I know some people thought they were long and drawn out, especially at the beginning of The Broken Seal, but for me it really adds to the plot and makes the game more enjoyable. After all, if you don't add any depth to the characters or storyline in an RPG, all you're really doing is beating the crap out of random monsters while doing a quest you don't care about and have no idea what you're trying to accomplish by doing it anyway.
Alex: dead or alive?
Most definitely alive. Alex is just way too cool to kill off like that. Plus, the Wise One's parting words to Alex are a pretty good indicator that when they finally make GS3, Alex will return in some way. I just hope that the main plot won't consist of Alex hunting Issac down for the remaining portion of the Golden Sun. That idea has been way overdone, and I was never a big fan of it anyway. I do hope we'll eventually get to fight him for some reason though.
On another note, want to tell us a little more about yourself?
Well, I could be and have been described as both "emo" and "goth", which I find both amusing and annoying, because I'm not. I don't believe in stereotypes. I like to read, mostly fantasy, horror, mystery, and historical fiction. I also enjoy kicking butt on every multiplayer video game I own, and I'm currently working on the first book of a trilogy I'm writing. I also RP quite a bit. So, yeah. That's pretty much it. For anyone who wants to get to know my better than that, you'll have to actually talk to me.
Finally, what are your thoughts on yaoi?
I hate it. End of story. If people want to know why, they'll have to get to know me better before I tell them. If they don't, great. I'm not fond of yuri either. At all.
The SOS Brigade Makes Its Mark!
Last time this reporter checked in, the Haruhiism fad was still sweeping the Temple, though it was slowly fading. Now, however, the fad has picked back up and is perhaps no longer a fad. The SOS Brigade is now a fully established tribe, with Reid Alvein as its chief. In under three weeks, the tribe gained fifteen members, giving it a private forum and its own SOS-dan user group. The SOS Brigade pulled members from the Quakera tribe and the T-Tribe both, as well as users who didn't have tribes. The members discuss the Suzumiya Haruhi series, talk about mysterious stuff, and are currently planning a secret event to make life at the Temple more fun. All this reporter can say is, you'll find out when Tanabata rolls around!
Mass Effect is Massively Awesome
A Review by Infinity Plus One
I'm going to go out on a limb and assume that you, the reader, are an RPG fan and not some pervert hanging out on an RPG forum hoping to do God-knows-what to innocent young gamers. That being said, even the latter category will enjoy Mass Effect; it has sex. More on that later. Back on topic, Mass Effect is an epic sci-fi RPG of the same rare caliber as, say, Baldur's Gate II (coincidentally also made by BioWare) in that it separates the men from the boys among gamers. No, it's not the sex – stop focusing on that, you pervert, there's a galaxy to be saved. What I mean is that for the true RPG fan this game is a sublime experience, whereas JRPG-loving nancyboys are likely going to be confused by such alien concepts as "conversations" and "character development" and look for a good book to read during the cutscenes.
I don't know when "RPG" came to simply mean "has turn-based combat or a reasonable facsimile thereof." I blame Final Fantasy and its JRPG (Japanese "RPG") ilk for that one, sacrificing character development and player choice for cardboard-cutout teenagers with non-Euclidean hair following an entirely predestined plotline. However epic their storyline may be, there's no real role-playing in JRPGs, giving the lie to two of the letters in their acronym, leaving only "Japanese Game." Like most BioWare games, Mass Effect is the perfect antidote to JRPGs, slamming the "role-playing" back in with such ferocity that it's like the deity of your choice descended from above in a silvery chariot to bitch-slap JRPG developers with a spiked implement and say "See? That's how it's done!" Your character is given a number of options in every conversation, which can actually (gasp!) influence how the story unfolds – including who lives and dies – as well as moving your character along the alignment scale from "Paragon" to "Renegade." Some don't drive the conversation forward but instead reveal interesting information which might not be directly relevant but greatly aids the feeling of immersion the game gives – which already outstrips JRPGs by light-years. In a similar vein, as you play through the game you unlock "Codex" entries which explain the game's technology and the culture of its alien species – pure immersion for true RPG fans, a pointless distraction for shallower gamers. This is the crux of the love-hate relationship gamers as a whole have with Mass Effect; particularly for non-roleplayers, the conversations can seem far too long, almost a chore in some cases. All in all, though, this sort of deep-immersion gameplay has in my opinion earned Mass Effect a place in the pantheon of rare roleplaying games which actually deserve the name.
Of course, no review of Mass Effect would be complete without discussion of the sex controversy. Part of the characters-acting-like-real-people shtick so alien to JRPGs is the fact that your character can enter into a relationship with certain members of your squad and eventually have sex in a relatively tame cutscene near the game's end. Predictably, this prompted the usual demented squawking from the media's resident cretins about the evils of mentioning sex in movies/games/TV/sex-ed classes, with one particular source, probably angling for Cretin of the Year, going so far as to call the game a "realistic sex simulator." Folks, it's a single cutscene during which the player has no control – it's not a force-feedback jockstrap or a thrusting minigame played with the Wiimote From Hell. It's such a minor aspect of the game, and so entirely avoidable, that rating the game M for its inclusion makes me want to roam the suburbs brutally beating random soccer moms for contributing to our culture of repression.
Sorry for the outburst. Mass Effect, then. Well, it's been out for ages on the Xbox 360, but owing to its recent release for the small subset of PCs capable of running it, I thought I'd pick up a copy and see if I couldn't kill a few hours after work when all my friends were busy drinking and fornicating. Before I knew it, it was Saturday night and I'd gone the past sixteen hours without eating. I would compare the experience to either sex or cocaine, but since RPG fans are typically deprived of both, let me simply advise you to set aside a week or so of your life, leave plenty of food nearby (drag a mini-fridge next to your PC if you have to), and be prepared for your friends to have you declared legally dead.
So, onto the whole "action-RPG" aspect. For those of you who don't know, Mass Effect is a cross between an FPS and a more traditional RPG, with the turn-based combat of traditional RPGs replaced by running from cover to cover shooting anything that moves while occasionally freezing the action with your spacebar to choose a special ability. I wouldn't say this system is generally superior to your average RPG combat system – the limited number of special abilities and squad commands cramps tactics somewhat – but it fits the scenario much better than turn-based combat would, and we rare freaks of nature who are into both RPGs and FPSs find it to be a refreshing change of pace from both the slow, plodding pace of turn-based combat and the twitchy, foaming-at-the-mouth gameplay of your average FPS. All in all, I love it. With a few tweaks, like maybe reducing the cooldown time for First Aid and upgrading the cover system to something like Gears of War had, Mass Effect's combat could be truly revolutionary.
All in all? Mass Effect is the best RPG I've played in years, combining the best aspects of the genre – strategic combat, epic story, compelling world, character development, and (gasp!) roleplaying – while covering its weak points by borrowing tricks from FPSs. BioWare has another masterpiece on its hands, and if your video card can support it (ie., if you bought it in the last ten months or so – this isn't Crysis, which runs only on experimental quantum video processors which have to be pilfered from secret government laboratories) I highly recommend Mass Effect. Just remember to set out some food for yourself.
SirKibble's Brawl Rebuttal
Those of you who read last weeks newsletter may remember the rant that Lin wrote about Super Smash Bros. Brawl and its competitive community--particularly the physics engine. The rant was made up of a total misunderstanding of the hardcore Brawl community and the game itself--making statements such as "...there are losers who want to hack Brawl to have the physics of Melee," and "Do they seriously want Melee 1.5?" Most of Lin's arguments were made from one perspective--the casual gamersperspective. While this perspective does have its weight, the utterances made are a clear misunderstanding of the hardcore and competitive community.
I have been on both sides of the casual and hardcore Brawl community. I did not play Melee seriously until five months before Brawl came out and currently I play Brawl competitively. That means I played casually for approximately eight years and I have played competitively for about eight months. That speaks that I have an understanding of both sides of the spectrum since I have tasted both sides and after this article, you will understand the method behind the Brawl community's madness.
Before Brawl was released anywhere, the biggest question in the hardcore community's mind was "how will this game differ from Melee?" Talk all over Smashboards.com and GameFAQ's filled the boards questioning whether skilled moves such as Wavedashing and L-cancelling were going to be back in. Some were going to be disappointed if they were not but they were still willing to play the game and adapt to the potentially new physics. For the most part, people expected a change in the physics. When Brawl was released in Japan, the difference in gameplay was confirmed.
Players, hardcore and casual, posted their synopsis of their experience with the game and to the hardcore players' dismay, the moves, among several other disappointing changes, were taken out. The community was determined to find other skills to master in replacement of those lost. After months and about until now, the community has failed to be able to find anything substantial and thus it was declared that Melee was the better game competitively--not because Brawl was a horrible game but because Melee's physics engine allowed for more freedom and skill for the hardcore and competitive community.
The Brawl physics engine is not bad in and of itself; it simply does not lend itself to competitive gameplay as Melee did. The typical argument of a casual gamer is that games should be for everyone--and they are correct. The problem with most definitions of "everyone" is that it only includes the casual gamers and excludes the hardcore and competitive. And while it is true that the casual and hardcore do not like to play with each others' rules, the hardcore and competitive's reason for not doing so is to eliminate as much luck as possible. How much skill is involved in slot machines? When was the last time someone hit the jackpot seven times in a row and understood how to do it? This is the type of gameplay the hardcore and competitive attempt to avoid. They aren't saying that it's absurd to play with luck and random factors (although some do which is sad), but they are saying that in order to show true skill with a character and an understanding of the deep areas of gameplay, luck must be eliminated as much as possible.
As stated before, moves such as Wavedashing and L-cancelling were removed from the game and it is caused by the change in Brawl's physics. This change has caused Brawl to be even less competitive, deep and less skillful than its much older counterpart. To get a better understanding of the change, I am going to explain a few of the very common moves that most everyone used in some way. There are a lot more that I could mention but that would take far too much space.
Air dodging was a crucial defensive move in Melee. It gave the opportunity to avoid meteor smashes and it setup the Wavedash for the competitive players. What was the downside of using it? You could only use it once. That meant a person had to use it decisively and skillfully. If a person did not, that person could end up off the edge and free fall to the bottom of the screen. To add to the air dodge, a person could air dodge in any direction which was great for setups for Wavedashing and mind games. In Brawl, you can air dodge multiple times and in any direction which means a person could air dodge over the cliff but air dodge to get themselves back up to the edge if the distance was close enough. The air dodge does not recover that quickly but there is still no punishment for using it and it does not leave you open too much after using it.
Fast falling was also a technique used in Melee which allows a player to fall quickly by pressing down in midair. The move worked excellently to set up good down smashes and was great for mind games and keeping the player on the ground so that people who controlled the air could not knock them off, and keep them off, as easily. In Brawl, the fast fall has significantly decreased in speed and is almost unnoticeable. The multiple air dodge makes up for this in a small way but quicker characters, such as Meta-Knight, who control the air are near impossible to dodge in the air making the fast fall more and more useless.
What does this mean for Melee players who play Brawl now? It means the game has less depth which includes that the game is not as competitive and that means the best solution would be bringing the physics engine from Melee. Those "losers" are not ruining the fun for anyone, they are trying to bring their competitive gameplay back in its best form. In fact, most players, casual and competitive, said that Brawl was Melee 2.0. Most of the players saw it as a cosmetic change--one that people have mixed feelings about.
The "losers" actually did have a method to the madness. They had a reason why they desired the physics of Melee. They have their serious business playing and their tiers and the casuals still have their items and total mayhem. The game is for everyone but the game lacked what the hardcore and competitive needed to have even half the competitive depth Melee had. Take it from someone who has been in both communities and has played both ways.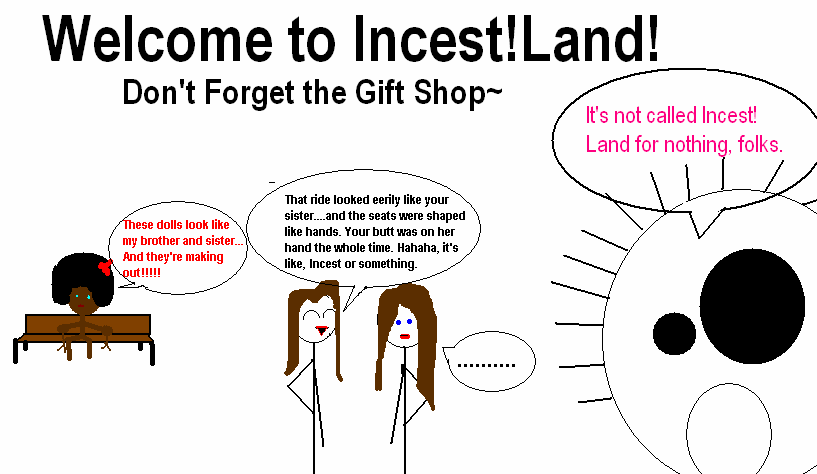 By Spella
Super Srs Bsns Brawl
An objective dissection provided by Erik the Appreciator
By now I believe we're all familiar with the situation that's come up following the release of Super Smash Bros. Brawl for Wii last March, as well as everything historical about Smash Bros. games leading up to this point:
HAL Laboratory developed Super Smash Bros. for the Nintendo 64 with a low budget and low amount of promotion for its original 1999 Japanese release, where it was developed as a party-game-esque fighter. It became a surprisingly strong hit, prompting it to be released out of Japan, and the success it had internationally provided HAL with both the financial means and incentive to craft a respectable, strongly upgraded sequel in the form of Super Smash Bros. Melee for the GameCube. This game quite simply became global, handily outselling everything else that was released on the system and would be released for the next several years, and becoming the official "face" of the franchise.
It would be seven years before the series' next installment would come (Brawl), so clearly players had time to get extremely used to Melee, exploring its various, many vagaries and how they would relate to each other in a true competitive scene. The game's general design to begin with allowed for a strong multiplayer competitive scene, and the glitches dedicated players eventually unearthed - and learned to exploit to allow for generally faster and higher-priority fighting ability - soon caused a stronger international competitive scene than even the game's developers probably predicted. It was roughly around 2004 that the competitive scene really took off, with hardcore players of Melee gathering from across the U.S. (and from across the world in certain cases) at tournament conventions to play for money as one would with a real sport.
Now sure, in the spirit of this inevitably serious, focused competitive scene where the only thing that would ideally determine victory is pure skill, any and all random elements that could cause a situational gameplay bias are disabled, including all of the items and many of the stages. While none of the characters are banned, admittedly there really are characters who are better at scoring KOs and keeping from getting KO'ed than others at both the casual and the meta-game level, so international tourneys played at the meta-game level is pretty much comprised of master players of these characters, from most common (read: deadly) to least: Fox, Falco, Sheik, Marth, and Peach, along with some Captain Falcon, Ice Climbers, and Samus. The meta-game and competitive community for Melee evolved in this direction up to the present day.
One might be tempted to say that all these increasingly severe regulations and reliance on unintended exploits (which is totally necessary in order to even have a chance at master players in the competitive scene) would make newcomers to Smash Bros. "run away", but it probably wouldn't be like that in the real world because those types of players wouldn't be traveling interstate to attend tournaments of hardcore skill anyway (which is normally where you'd see the hardcore metagame in action). Casual players would play at home with friends while competitive players would play in official environments. If Melee were the last game in the series, then in a sense there wouldn't be an issue for me to be writing about.
But now we focus on the present age, with the release of the third iteration, Super Smash Bros. Brawl. Obviously this was hugely anticipated, both for its presumably upgraded gameplay and its huge update to the thematic material, and pretty much everyone was proclaiming the game's greatness well before its release date. Come review day, critics were certainly enthusiastic. I'll put in a couple excerpts from "tell-it-like-it-is tough" Electronic Gaming Monthy's reviews: "Does it deliver? Well, even die-hard fans will find precious little to whine about here: They'll discover the same addictive gameplay, voluminous options, and reverential celebration of all things Nintendo. But when it comes to the innovations that could truly evolve the series, you'll wonder why the developers didn't take a few more risks", and "for any fanboys reading out there: By playing Brawl, you hereby waive any rights you had to complain about anything in the world of gaming for at least a year, if not the next 10".
(Open up a separate browser window and play the music in this URL on your PC while reading the next part so that it'll be emotionally emphasized. It's author-reader interactivity!!! XD http://www.youtube.com/watch?v=t8Nf_iTHuCE )
With one of the biggest "As-it-turns-out"s that I can think of for ANY context, however: The expected initial Brawl bashings from Melee purists quickly blossomed into a severely polarizing, brutal, and fun-sapping controversy that just MIGHT be viewable as the game industry's equivalent to the O.J. Simpson case. Brawl features randomizing additions and simplifying removals to the competitive meta-game that prompt proponents of Melee to scream bloody murder and determine the game to be inferior to Melee. But this puts them in direct confict with all the newly hatched hordes of Brawl casual fans who appreciate the game thematically while not caring for the previous meta-game. Ensue constant flame wars, trolling, and gnashing of teeth on GameFAQs, SmashBoards, IGN, and other big forums between two cleanly divided factions that now comprise the once-uniform Smashbase: The Meleemen and the Brawlers (My original names for the two groups ;-D). And this goes well beyond your typical scenario of folks jumping on the bandwagon of bashing popular things for just the sake of bashing something popular. I present via this URL (http://smashboards.com/showthread.php?t=165363) the thing that makes many gamers in general (not just Brawlers) believe that a line has been crossed: Serious Meleemen are trying to hack Brawl and modify it so that it plays more like Melee. Even I got startled when I first found this out. ;-)
The response to this from Brawlers, of course, is that Meleemen should just adapt to Brawl and change their playing strategies accordingly to fit Brawl's new playing field, or if they hate the game that much, just run back to Melee and its whimsical world of Wavedashing. Otherwise, making it play just like Melee would just make it no longer feel like a proper sequel, instead making it just a Melee 1.5, and that would sort of remove the point of Brawl as a SEQUEL. And if what the Meleemen truly wanted from the beginning WAS Melee 1.5, well then, that's just sad. (Keep in mind that these aren't MY opinions; I'm the Neutral Point of View journalist here and being a Wiki editor helps in my ability to write stuff like this. >_>)
I just KNOW what the Meleemen would use as their counter-arguments: When Brawl was released, the Melee masters assembled to completely investigate the game's meta-game, the priority/power/range/agility of each character's move and general statistic, and how it would measure up against those aspects of each and every other character in the game, in every possible situation. They learned almost as much about Brawl's meta-game in two months as they learned about Melee's meta-game in seven years. Through this they have authoritatively determined, with extremely few loose ends remaining to be investigated, that it is a more randomized competitive game where skill is not as relevant anymore (mainly due to the chance you might trip over at the start of any dash you do). They have also determined that the game now emphasizes defense more than offense, with a new inability to string attacks together to form combos, lighter gravity, lack of increased alacrity afforded by the L-cancel, and generally moderated gameplay speed, causing a meta-game where players don't approach each other as much and don't use as much thought.
One post I read on Smashboards reads "Some of the best and most intelligent smash players have already analyzed the game and most have come to the conclusion it is no where near as good as Melee for competitive play. In contrast with noob opinion, wavedashing alone is not what made Melee competitive. Melee had the perfect combination of speed, gravity, hitlag, had a lot of very basic techs that added to the depth from the start (light shielding, crouch canceling, L canceling etc), and required more thinking than Brawl to play overall." From a purely competitive meta-game standpoint, Brawl is mainly flawed for having different elements from Melee that make it more RANDOM in addition to being more simplified; If Brawl had changes that nonetheless kept up its skill-based competitive nature, then it WOULD have been better received by the Meleemen regardless of HOW different Brawl might have been from Melee as a sequel, and players WOULD be adapting to the new playing field in the way that Brawlers are currently demanding them to.
I should report on how the Meleemen are justifying hacking the game as they are: First of all, it's only a specific portion of the competitive Melee community that's into this, with most of the rest either doing their normal complaining about Brawl, going back to Melee, or in some cases actually adapting to it. The hacking sub-community is emphasizing hacking as FEW changes as possible into Brawl in their attempt to give it the more skill-based Melee-style competitive mindset, with the main things being removing the tripping and balancing out the offensive-to-defensive ratio, and it would either be impossible or very hard to bring back L-cancels and Wavedashing so those probably wouldn't happen anyway. This hacking business is merely meant to be an alternative competitive standard that's in ADDITION to the simplified standard that Brawl has and people are currently playing anyway. And playing a hacked version of Brawl would only occur between consenting players; it's not like they're going to try to force anyone outside of their circle to use the hacking devices. As another post reads, "You are free to play however you want, casually, competitively, or 'enhanced' competitively."
So, now that I pretty much illustrated EVERYTHING relevant to your education about modern Smash history (I would love to think so), the big question now is: What the heck's my point? Truthfully I don't disagree with either side at a core level, after all, and the flame wars that occur because of the way Brawl's designed won't ever be going away regardless of what I'd say. So, I would just like to say to the Meleemen sub-group that's into the hacking: Make sure you keep up with your stated ideals by not trying to forcefully sell the hacking to anyone outside your circle. To the Brawlers I'll say there's no truly good reason to be extremely angry at the fact there IS a portion of the competitive Melee base who's interested in playing a hacked version of Brawl for themselves, since I think I proved above that these hackers are not trying to be elitist or stuck-up against the Brawler casuals. And definitely don't say anymore that the hackers should just instead adapt to Brawl or go back to Melee.
And to everyone in both camps and the zones between them, I agree on this one point: The tripping element really, truly IS a mistake. XD
Choose Your Own Adventure
By Saturos
Last time, on ToKCYOAbroughttoyoubeSaturos...
The Kradenettes waited up on the hillside, arrayed side-by-side as the heroes approached them. The expressions on their faces ranged from curiosity to anxiety, caution to eagerness, openness to crassness. At last, they stood ten paces apart. Sizing each other up... the Kradenettes noticed the heroes hands straying to their hilts in preemptory fashion, and wondered. If the heroes noticed anything, it was the smell of booze. Mia was the first to break the silence, with a small smile. "Greetings, travellers. We don't get many people out here. Are you tired?"
Dracobolt sent out a tendril of mercury aura and twined it with Mia's, while making an attempt to be reassuring. "Yes, we are. We just dropped by in the neighbourhood, and where wondering if you had a place to stay." Her power was over nine thousand, Draco affirmed to herself, withdrawing her tentacle.
"Kraden's cottage is free, if they can all fit there," Jenna offered. "Just beware of old-man smell."
"Former cottage," Ivan corrected.
"Actually, we are familiar with the works of Kraden," Astra said, stepping up as he lowered his Lunarian hood. "It would be a great honour to meet him, if it were at all possible."
There is a beat of awkward, dead silence.
"Kraden passed away three months ago," Felix said quietly, his voice a raspy rumble in his chest. "If you do not disagree with the morbid, you may stay there. He was always a kind man, and would have no objections." "Did you say that Kraden is... dead?" Saturos spoke up, his voice disbelieving. "That's impossible. I've seen him since that time..."
"Some cultures do believe in ghosts," Mia affirmed.
"Strange that you should mention that, Mia," Isaac said slowly. His gaze had never moved from the leader of Sol. "Unless I am mistaken, doesn't this man resemble Saturos of Prox?"
Saturos returned the gaze. "The man you knew of as Saturos exists no more."
Isaac said nothing, but his hand wrapped around the sword. Orbs of ice froze each Kradenette in turn, but one cloaked figure seemed to return the stare with equal fire. Piers stepped forward, alarmed. "Please, children. I am sure that each of you have stories to tell, so let us retire in peace and converse at the inn," he said, with careful emphasis.
Isaac seemed about to speak, but Felix stepped forward. "Very well then." They set off together, towards Vale...
a) Sunny could stand it no longer. She threw off her cloak, drew her chain, and with a bloodthirsty cry leapt at Isaac.
b) Kris drew a toothpick from his pocket, and dug at his suddenly razor-sharp teeth. "You assholes killed my brother at Gaia Rock and enslaved my father," he said in a southern drawl. "I've been waiting for this moment," he smirked, as his teeth elongated and golden-scaled muscles rippled all over his body...
c) "If it isn't too much trouble," Astra said politely. "Might we... have the honour of visiting the Alm-, I mean, Kraden's grave, if you don't mind? I think we all would like to pay our respects..."
d) No one noticed the cloaked figure tag along to the end of their group - all the Lunarian's wore their cloaks, as well. No one saw him raise one pale, pearly hand, and tuck a strand of blue hair out of sight.
You, Kradenettes, chose A. Naturally. XD
Isaac went down with a choked grunt as Sunny braced her knees against his back, hauling upwards on the chain wrapped around his neck. She leaned forward and whispered in his ear, brunette hair obscuring her eyes. "This will not be quick. You will not enjoy this."
She yanked upwards on the chain. "I am not your queen."
Isaac's fingers clawed in vain at the chain, while the screech of weapons being drawn filled the air.
"I knew it! They're villains!" Garet bellowed, drawing his axe.
"Wait, wait!" Mia said, leaping forward and putting a hand between each party. "I'm sure there's a rational explanation for all of this."
Jenna slid up beside her, her eyes rolling. "Mia, you know Isaac's currently being choked to death, right?"
Isaac was now rolling beneath Sunny, fingers digging furrows in the ground as he grew blue in the face. Saturos' expression remained unchanged. "He killed Menardi, and my past self. I have no objections." Draco started. "Someone's looking more Luna than usual, today. And if you excuse me, I happen to think Isaac's hot. Sunny!"
Sunny looked over her shoulder and bared her fangs.
"Please leave Isaac alone?"
Sunny shook her head, hair flying out wildly, and formed claws of darkness around her hand. She was reaching around to Isaac's throat, when Draco's voice rang out behind her.
"I'll give you pie. Heck, I'll give everyone pie."
... Sunny paused.
a) ... then calmly ripped out Isaac's throat, 'cause no one really cares about him anyway!
b) ... Draco seized the moment and launched a flying jump kick into Sunny, knocking her off and saving Isaac.
c) ... things got very bondage.
d) ... everyone had pie and conflicts were resolved!
Caption Contest
Garet: Can you believe it Isaac? This guy thinks our dignity is only worth $100!
Isaac: ...
Garet: Fine, we'll take it!
Think you can do better? Send your captions for this picture to Dracobolt, and we'll print them in the next issue!